Our Kale is carefully packed in the field while maintaining strict food safety standards. Every leaf we pack is well-trimmed to no more than ¾" from the outer leaves. For specialized orders, we have full packing capabilities in our storage shed.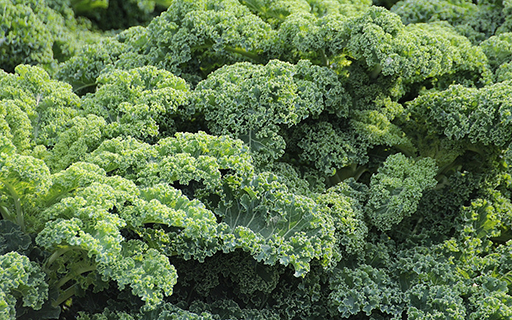 QUALITY
Our kale consists of one variety (which varieties – do you include Tuscan kale?) which is well-trimmed, and free from decay, discoloration, wilting and damage cause by seed-stems, bud burn, freezing, dirt, diseases, insect infestation or mechanical destruction.
TEMPERATURE
Our Kale is carefully stored at 0°C (32°F) with 98 to 100% RH. Storage at -1°C (31.1°F) may cause freezing, while storage at 1°C (33.8°F) may promote senescence-related storage losses, especially if held in long-term storage. High RH minimizes decay; lighting in storage reduces physiological disorders, specifically leaf yellowing, and weight loss.
NUTRITIONAL VALUE
Kale is known to be an excellent source of vitamins A, B1, B2, B3, B6, C, E, folate, and notably, vitamin K (for strong blood.) It is also rich in calcium, copper, iron, manganese, magnesium, phosphorus, potassium, omega-3 fats and protein.