Because of the delicate nature of cilantro, we pay extra attention to details. Our cilantro is packed in the field using clean, custom stainless-steel equipment. Every field worker wears gloves and maintains strict harvesting practices according to our food safety rules. We are also fully equipped to accommodate custom packing requests, handled in our packing shed.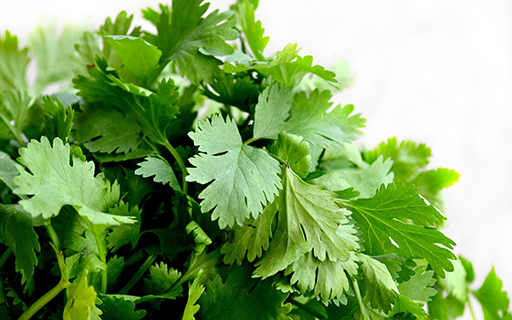 QUALITY
Once the cilantro has been packed in the field or packing shed, the products is iced on our ice injector which reduces the temperature, the preserved in our specialized ice box for sustaining optimum conditions to extend shelf life. Our cilantro is fresh and green, free of yellowing leaves, decay, insect infestation or mechanical damage. Leaves are uniform in size. Flavor and aroma are strong and characteristic of cilantro.
NUTRITIONAL VALUE
Cilantro's deep-green leaves contain healthy amounts of anti-oxidants for healthy cell production. It is rich in chlorophyll, essential oils and dietary fiber for detoxifying the blood and maintaining healthy cholesterol levels. Cilantro is extremely low in saturated fat and calories. It is a good source of vitamins A, C, E, and K, along with calcium, iron, potassium, and magnesium.