Our asparagus is harvested when the stems with buds reach 9 inches in length. They are then packed in varying quantities in ventilated, pyramid-shapedboxes containing soaked pads underneath to maintain proper humidity. The boxes are then hydro-cooled, then stored in our cooler until they are loaded and shipped.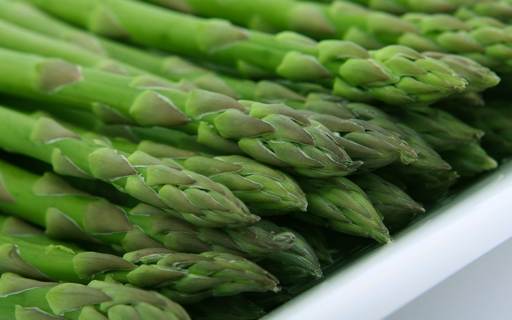 QUALITY
Fresh asparagus have dark green and purple varieties. They are firm, tightly closed tips. Stalks are straight, tender and glossy in appearance.
TEMPERATURE
0°-2°C (32°-35.6°F). The storage life of asparagus is typically 14-21 days at 2°C, and can be extended up to 31 days by 7-10 days storage at 0°C, along with atmospheric modification. Extended storage (10-12 days in air at 0°C may cause chilling injury.)
NUTRITIONAL VALUE
Asparagus is packed full of anti-oxidants and glutathione (for healthy cell production inthe body.) It is a great source of vitamins A,C,E, K and folate. Asparagus is high in fiber and low in calories. It is considered to be an anti-aging vegetable due to its high anti-oxidant and anti-inflammatory properties.