Celery is washed and packed immediately the field using our custom stainless-steel equipment. Due to customer demand, we harvest and pack our celery stalks (or hearts) in numbers of 24, 30 or 36. They are then transferred to our packing sheds where they are cooled and stored in our vacuum cooler, then stored in our standard cooling room until the products are loaded and shipped.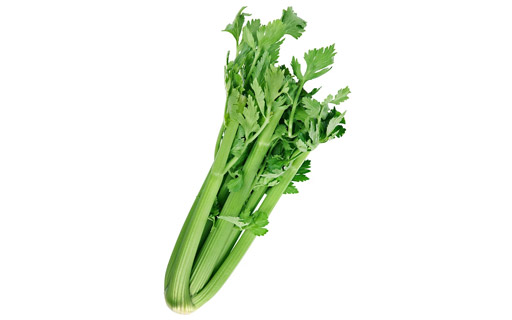 QUALITY
Our celery is well formed with straight, clean stalks of a medium-to-dark green color, along with a fresh, crisp consistency. We eliminate any celery that is dehydrated, or presents a blackened heart, brown stem or soft-rot. Signs of freeze-damage, growth cracks, horizontal cracks, pithy branches, seed stems, suckers, wilting, blight, insects, disease or mechanical damage are swiftly rejected.
TEMPERATURE
Optimum conditions for celery involves pre-cooling the stalks (or hearts) in our vacuum cooler, then storing in our cool room at 0°-2°C to maintain the ideal temperature until our client receives the product. This insures that our celery sustains optimum quality for 5 to 7 weeks.
NUTRITIONAL VALUE
Celery is rich in potassium for fluid muscles, and dietary fiber for detoxification and bowel regularity. It is a good source of vitamins A (carotenoids), B2, B5 (pantothenic acid), B6 and C. It contains minerals such as calcium, phosphorus, manganese, magnesium and copper. It is also an excellent source of vitamin K (for strong blood), and molybdenum (which breaks down certain amino acids in the body.)